AT EASE
      Jaycee Hanson has the best seat in the house in Psych 301. Right behind Tyler Johnson, ROTC captain and star of her erotic fantasies. But while lusting from afar, she's come to one disappointing conclusion. He doesn't seem to date outside his race.
     When an accidental touch near the end of class turns into an impromptu foot rub, the rest of her wet-noodle bones are willing to go anywhere Tyler leads. She just never expected to be led into the nearest stairwell.
     Tyler isn't sure what to make of the smart, beautiful woman in his arms. If he'd had any idea Jaycee was interested in him, he would have made a move long ago. But each time he looked her way, she avoided his gaze.
     A blissful afternoon at his place seems the start of something special—until objections to their relationship arise from an unexpected source. Causing Jaycee to wonder if sizzling sexual chemistry is enough.
Contemporary
Male/Male 
Is their friendship too precious to sacrifice for a night of lust?
Click the book cover to read Chapter One
Get ebook from
$0.99 June, 2015 Special Price!
Contemporary
A mercurial actress meets an artist who needs a little heat to get his creative juices flowing. Drop cloths recommended.
Click the book cover to read Chapter One
Free Read!
The very short prequel to Tessa's Pride.
Cowgirl Tessa McCade has a rare day off from Bradley Equine Ranch. She doesn't expect Josh's company.
*Bonus! Includes the first two chapters of Tessa's Pride!*
Click the book cover to read Tempting Tessa
Contemporary
Western
Josh might buy her ranch, and kill her dreams, but Tessa refuses to lose her pride.
Click the book cover to read Chapter One
Get audiobook from
From $2.99
Contemporary
Interracial
Mari is dead set against cops. Sniper Marcus is dead certain he can change her mind.
Click the book cover to read Chapter One
Contemporary
She's dialing drunk. He's a fireman with a conscience. Together they make sparks.
Click the book cover to read Chapter One
Contemporary
Can Adam keep his superstar status a secret long enough to win the heart of florist Jade Graham?
Click the book cover to read Chapter One
Free Read!
The epilogue to Falling Star, prologue to Rising Heat
Jade Graham has been helping her injured brother for weeks, so Adam surprises her with a visit.
Lance Graham discovers that even his personal life is in shambles, thanks to his own decision to remain in the closet
Click the book cover to read Starting Forever!
Email  olivia@oliviabrynn.com
or send her a message using the form here: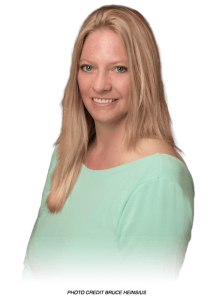 Olivia Brynn is the very saucy alter ego of romance author Alanna Coca. Olivia was the one who lured Alanna into trouble as a child. She also would have been the one to get her mouth washed out with soap.
Since controlling Olivia wasn't as easy as she thought, Alanna decided to set her alter ego free with Olivia's first book, For a Price, a story about one woman's journey to sell her virginity. Other books followed, earning five-star reviews and bestselling status. Alanna realized what fun Olivia had writing sexy romances without censor.
Olivia writes contemporary erotic romance near a window where the view of the Rocky Mountains beckons her.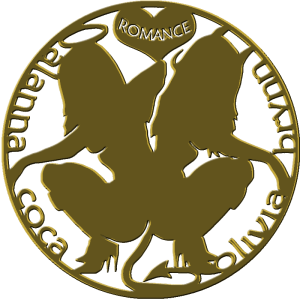 Olivia doesn't have an official newsletter, but you can get her updates via email when you subscribe here: